MMF NEWS
Applications For Admission to MMF in 2022-23 are now open.
Visit our application page for more information.
We cannot accept personal visits at this time. If you have any questions, you may contact us via email at math.finance@utoronto.ca or phone at 416-946-5206.
MMF Virtual Information Session – November 8th 2021
MMF will host a Virtual Information Session for interested applicants on Monday November 8th 2021 from 6:00-7:00pm ET (Toronto time). Click here to RSVP. Zoom link to the Nov 8th session will be emailed out on Friday Nov 5th.
Finance Masters Panel – November 11th 2021
Join us as directors from the finance masters programs at University of Toronto discuss the differences between their programs, followed by Q&A. Register to attend on Thursday November 11th at 9:30am – 10:45am.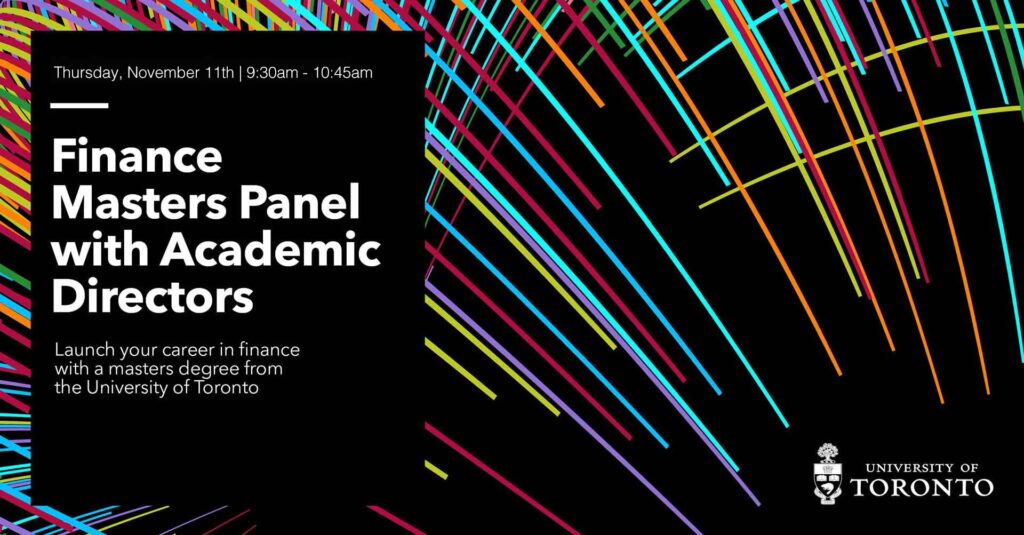 MMF Ranked A Top-10 Quant Program By Risk.net
MMF ranks 8th in Risk.net's 2021 Quant Finance Master's Guide. We've maintained our top 10 rating year-over-year thanks to our exclusivity and our rapid pivot to online program delivery in the 2020-2021 academic year. In order to facilitate remote learning, we've created dedicated website for course materials and offered career coaching for internship placements by video call.