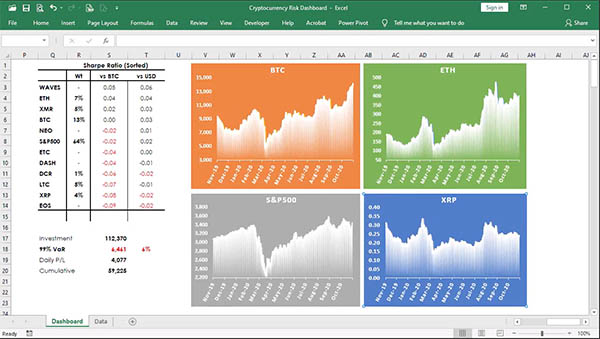 Join us on Wednesday, July 28th at 8:00am EDT for a free webinar where you will learn about the fundamentals of market risk measurement applied to cryptocurrencies.
In this webinar, we marry the concepts of risk and return to develop tools that anyone can use to make optimal investment decisions. You'll download a spreadsheet that you'll use as a base for building your risk dashboard as we guide you through the process.
You should attend if you:
• want to develop practical skills in asset management;
• would like to join a digital currency team;
• want to learn about the fundamentals of implementing market risk management infrastructure.
Space is limited – Register Now!
Co-sponsored by MMF and our eLearning provider, Optimal MRM, we promise this hands-on experience will take your investment knowledge to the next level.
We look forward to seeing you there!