Rotational Programs Three Ways
Rotational programs are highly coveted opportunities at major banks and pension funds which allow the successful candidate to gain hands-on work experience in three to four different areas of the institution's business over a 24-months period. Following the rotation, the institution typically offers fulltime employment in the business area that both the candidate and institution agree is the best fit for the candidate's skills and the institution's needs. The recruitment process is very competitive and usually begins a year prior to placement. Some programs are publicly advertised, while others recruit from early talent who have performed well in their internships.
Three new grads from MMF class of 2022 secured rotational programs and are on the job now. Here's how they did it.
Second Way: Global Markets Rotational Program at CIBC, secured by Irene Niu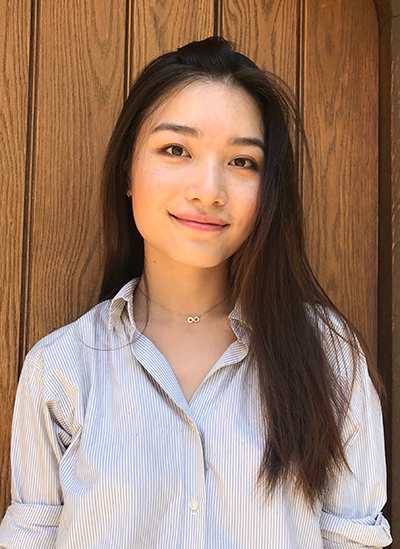 Irene Niu had two internships at CIBC, first as a Business Consultant on the Business Intelligence and Analytics team in 2020, and then as an Analyst in eFX Sales and Trading in Winter 2022. Her internship experience in eFX Sales and Trading was excellent, both for her and the team she served, so she was invited to apply internally for the Global Markets Rotational Program on April 20, 2022. CIBC was quick to respond with an offer on May 5, 2022. She onboarded in September 2022 and will begin her first rotation on Dec 1st, 2022.
The Global Markets Rotational Program gives Irene exposure to different parts of the business and, more specifically, different asset classes, functions and client groups within global markets. It offers her a broader view of the capital markets business, and an ability to view products and client needs in an integrated way.
Irene went through three rounds of interviews. The first round was a generic background check. The second round focused on technical questions, and the third round was about whether she's the right "fit" for the role, so for the most part she was asked qualitative and behavioural questions.
Having a strong technical background gave Irene an edge over other applicants, and she credits her MMF degree for making her a stronger candidate. In addition, working on the eFX desk gave her the opportunity to learn about the structure and workflow of the trading floor. Talking to people across desks sparked her interest in different asset classes.
Irene believes this rotational program will enable her to develop transferrable skills that will be applicable to various asset classes and teams, making her a well-rounded candidate for Capital Markets roles in the future.
She'll rotate through several different departments, and at this point the Fixed Income, FX and Equity Trading rotations appeal to her the most because every day the work is different and it can be really exciting depending on market conditions. The nuances in each asset class constantly challenge her.
Irene's best advice to MMF grads advice on applying for rotational programs is to keep an open mind and to search for ways to add value to the organization.
Third Way: Quantitative Risk Rotational Program at CIBC, secured by Hongfei Chen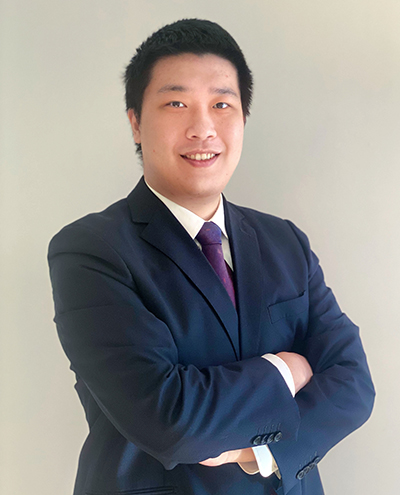 Hongfei had never worked at CIBC before he applied for this role, but he had a strong background in risk and data analytics from past internships. He was a Risk Analyst, Counterparty Credit Risk at RBC for his Winter 2023 internship, and he applied for CIBC's Quantitative Risk Rotational Program during his first semester at MMF in the Fall of 2021. His offer arrived in early May, 2022 and he started his first rotation on August 15, 2022.
The Quantitative Risk Rotational Program allows Hongfei to explore different areas in capital markets, quantitative analysis, and risk management. He learned about the opportunity by attending information sessions and networking events, and was ready to apply when he saw the job posting.
Hongfei had two rounds of interviews with team managers in departments he'd rotate through if successful, and a final round with senior management. There was no technical test, but he was asked several technical questions during his interviews.
Those who know Hongfei can attest to his natural ability to behave confidently in stressful situations. Part of that confidence comes from preparing well: He thought of the different kinds questions he could be asked during interviews and made sure he could explain his understanding of quantitative concepts and strategies as they relate to risk.
The Quantitative Risk Rotational Program will provide Hongfei with a broad range of exposure in multiple risk-related areas which will help him going forward in his career. He is both open to and eager to experience all the rotations the program will provide.
Hongfei says that applying to this rotational program was just like any other application he made for full-time work. "There are no special tricks that only work for rotational programs," he says. "Trying your best to show your value proposition is the key to securing any full-time offer."