Vivian Xu (MMF 2018) is a Quantitative Analyst at Connor, Clark & Lunn Financial Group, where she and her co-workers have recently returned to the office, post pandemic. She's also the content creator behind a YouTube channel called VIVA! Good Food. Recently, she branched out with a classmate from MMF to begin offering social activities that help busy, high net-worth singles find a partner. 
We asked Vivian how she stays on top of everything,
and to share her philosophy on work-life balance.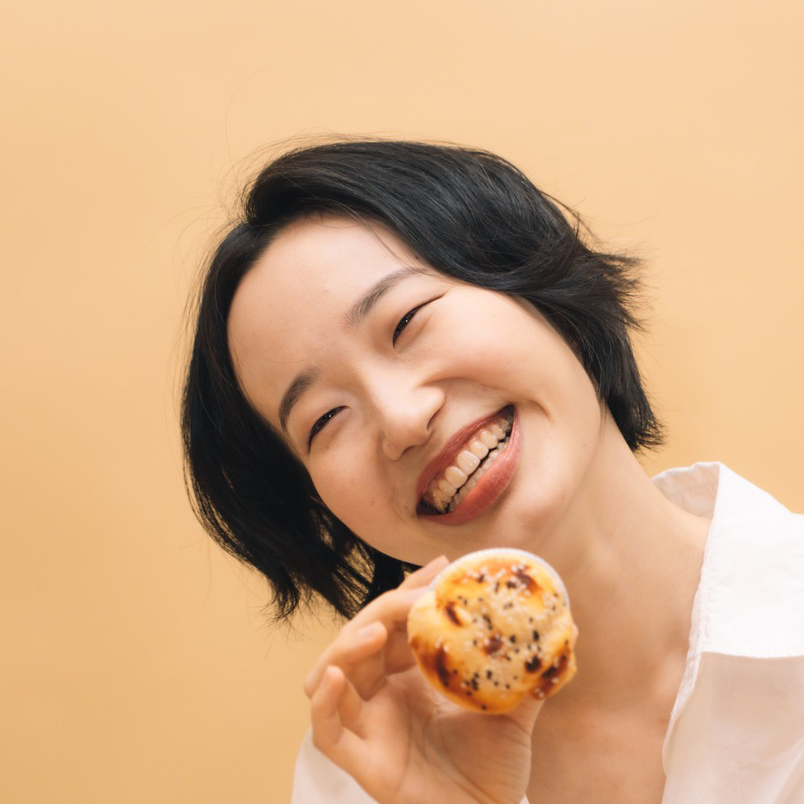 When Vivian completed her MMF degree in 2018, she soon went to work as a Quantitative Research Analyst at SwissBorg the year they made their initial coin offering (ICO). It was a success, and Vivian spent a year in what was then a healthy, booming crypto space. As an early crypto believer, she gained invaluable experience developing full cycles of the projects with which she was entrusted, and she worked independently for the most part, learning strategic project planning, data management, modelling, coding and production.
That year served her well when she moved on to her current role on the quant team at Connor Clark and Lunn (CC&L). She was able to transfer her understanding of the elements that constitute a successful project, and how to implement it, to her role at CC&L. She uses that broader viewpoint to bring innovation to her team.
The quant team at CCL is a fast-moving vehicle where people collaborate to derive higher alpha as a value add to their clients. She spends at least an hour everyday in breakout meetings across sub-teams, where they discuss the best strategy for implementing a current project or debating the next alpha idea. In recent days, she's spent time assessing new datasets, researching alpha ideas, gathering intelligence from external stakeholders and testing in production. With colleagues returning to the office, there are also lots of lunches and happy hours organized by different teams to make up for lost time in missed social activities.
Vivian feels she regularly organizes her time efficiently, whether the hours are long or not. "I sometimes strategize about a project at night or quickly go over additional readings," she says, "I consider putting in that extra time as life-long learning, which serves me well."
By her own admission, Vivian's life is busier now than before as she takes on more responsibilities seemingly from everywhere. After months of pandemic quarantines in Canada and abroad, Vivian was eager to get back out there and live her life. Enjoying dinner at restaurants again prompted her to launch her VIVA! Good Food YouTube channel. She's always been a foodie, even as a child. Her parents broadened her perception of the world through her tastebuds, taking her out for dinner regularly in Beijing where she grew up. She loved tasting all kinds of ingredients and discovering different flavours, and she enjoyed the ambience of each venue as well.
Vivian hopes to bring joy to her family and beyond by following her passion for good food. Content creation isn't easy though. Even a five-minute video takes hours of production work, so her interest in visual arts and her knowledge of software for editing music, painting and sketching helped a lot. "Having watched tons of videos produced by others, I realized I could still suck on producing my first one," she jokes.
It took her several days to create her own logo and video templates before putting everything together for her first episode. But then she optimized all the standard processes using her statistical skillset. That's not to say that she feels she's got it all down perfectly. She believes being an impactful content creator is a long journey.
In terms of creative inspiration, she starts by asking herself, "What do I want to eat today?" She follows her passion for quality food — that's her base line. Then she thinks about how to make it fun and from there creativity comes naturally.
In terms of work-life balance, she says prioritization is key to maximum efficiency. She proactively takes breaks at the gym, and she puts her phone and other devices away so she can enjoy a meal undisturbed. Good sleep hygiene requires discipline, but having a proper night's rest helps her enjoy the next day. She also has hobbies, like singing and bouldering, a form of free climbing performed without the use of ropes or harnesses. These things keep her mind sharp and curious. Her well-being is a top value in her life.
When asked for advice she'd give to others about becoming a social media influencer, she's modest. "I don't think I am qualified to answer this question yet as I am still a nano YouTuber. But if you want to join the party, then then do what you love and tell people how much you love it. I guess that applies to all kinds of success in life."