We've spent the past three weeks interviewing candidates for admission to MMF's 2023-2024 school year. From Beijing to Botswana, Mexico City to Montreal, we've met some fabulous applicants.
Here's where things stand in the admissions process.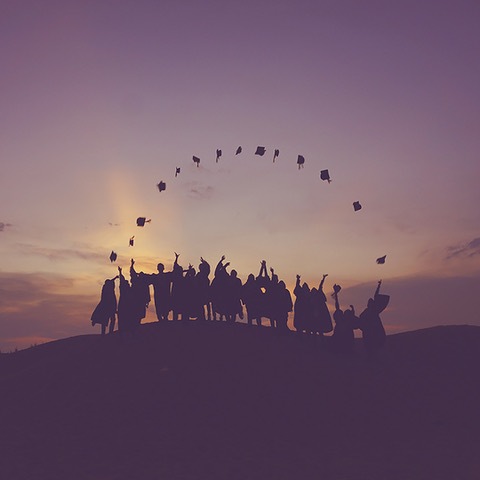 The volume of applications for admission to the MMF program has returned to pre-pandemic levels, which means we received nearly 500 applications from people all over the world! Of those, approximately 150 candidates were chosen for an interview.
The interview process started weeks earlier than in past years. As of this publication date, all interviews for the 2023-2024 school year have been conducted.
Candidates were invited to meet with either MMF Program Coordinator, Josie Valotta or our Internships and External Relations Administrator, Tracy Barber. Interviews lasted 25 minutes and during that time, Josie and Tracy dove deeper into the candidates' applications, asking questions designed to highlight the skills and motivations these candidates can bring to the MMF program.
"MMF offers a lot in terms of support, connections to employers and help from alumni," said Josie. "Candidates shouldn't underestimate the value of their own contributions to the program or to a prospective employer. We want them to tell us why they would be a good fit."
Time was budgeted at the end of each interview so that the candidate could ask questions. Among the most common questions asked was, what characterizes the ideal candidate who will be successful in the program?
In addition to top skills in programming and applied mathematics, candidates need to have a strong command of English, highly evolved interpersonal qualities, and impeccable time management abilities.
"This is a fast-track professional program," said Tracy. "It's possible that, in both their first and final semesters, students could have an exam, a job interview and an assignment due all on the same day. Being able to prioritize these tasks and perform well is something we look for in candidates."
For the most part, candidates who do well in their interviews are able to "read the room" and answer questions concisely. They can think on their feet and converse with ease. It's important to be in the moment, listening carefully to the questions asked and answering without sounding rehearsed. While some people like to prepare ahead, it's a mistake to be seen as reading a scripted answer.
There are things that candidates can — and should — do to prepare for their interview. Research the MMF program in advance and be ready to clearly state why MMF is the optimal program for earning a master's degree. No one expects candidates to have fully plotted their career path, but they should know something about the financial industry, along with potential direction(s) for their professional growth.
Notes from all interviews are brought to committee, where the candidates' applications are reviewed as a whole, and a decision about admission is made. There are only three outcomes: offer of admission, decline to admit, and offer to be wait-listed. Of those three, the toughest decisions are about who must be wait-listed.
Wait-listed candidates often ask whether they are near the top or the bottom of the list, but we never reveal that. If a candidate is wait-listed, it's usually a couple of months before any opportunity to receive an offer occurs, if at all. Spaces in the program open when someone who originally accepted an offer of admission officially withdraws for any reason.
"We wish we could admit everyone who performs well and shows potential during their interview," said Josie, "but we only have a few dozen spaces available for the very best applicants. We encourage those who are wait-listed to be patient, and to apply again next year if an offer isn't made this year."